« on: November 22, 2012,
Nokia E52 Power Custom Firmware
===> Special NSeries Edition (Monocle Port) <===
What can I say? Finally I was able to copy most files from NSeries86 to E52 and for good measure a series of motifs marked N. This modification is much more optimized compared to previous, power-hungry, and a little at-bugowanej editing. As I informed you earlier in the news there are new standby modes, new boosters and stability.
This version is v81.003 (CORE) based on v91.003 (FILES) and NSeries files. They can install those with firmware version v81.003, without the possibility of descent from version v91.00x.
I am currently working on a version v91.4 and exactly get 100MB of space on C: and a similar optimization as this sofcie so those who kept themselves have rushed to upgrade two options - go to the website and downgradować or wait.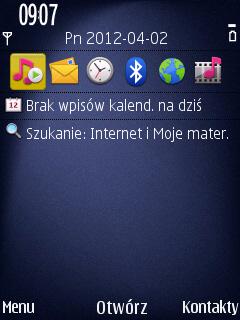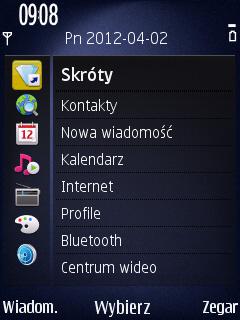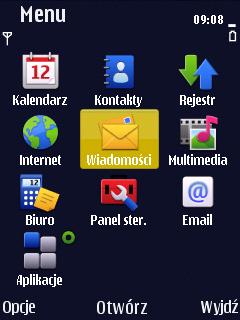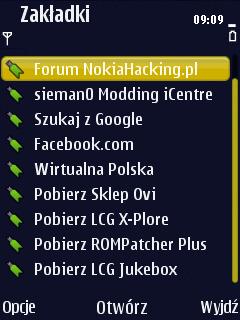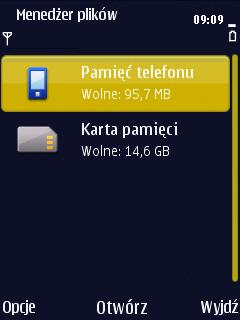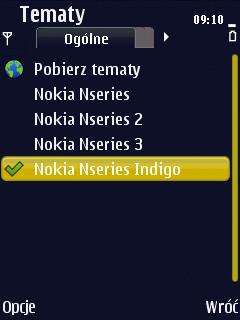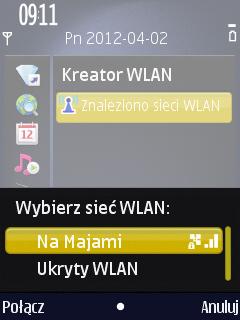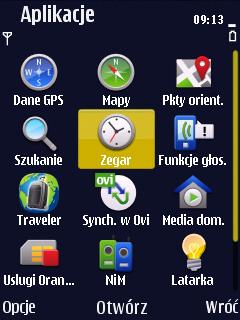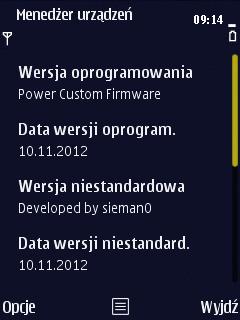 ===> Moved 'installserver.exe' with S60v5, who handled much faster installing applications;
===> CPU performance for a single trial set to 50% for a long long battery life;
===> Place the C: is 96.2 MB;
===> System Caching set to unlimited buffer level which gives a surprising speed with low power consumption, the system automatically decides how much he needs;
===> Languages ​​included in the modification of the Polish and English;
===> Heap Size set to the limit resulting in rapid response to the application closing and opening them;
===> cache for the music player raised to 128 MB;
===> cookies and browsing history stored on the C: drive;
===> Removed Ovi Store application (download from the Internet tab);
===> Disabled enter the date and location after installing the software, and also after a master reset;
===> Summary of call and call duration on by default;
===> Startup Screen matched to the new Nokia Tune sound;
===> Coat sound borrowed from Nokia 808 Pure View;
===> Quality Video recorder increased by disabling compression (the ability to record up to 15h in super quality);
===> Disable compression for images and video created;
===> Original replaced with new threads from the scene NSeries;
===> screen rotation accelerated to the maximum;
===> Modified 'starter_non_critical_1.rsc' (disabled by Startupie unwanted applications);
===> Modified 'Starter_Arm.rsc' (quiet off background processes);
===> The longer you hold the key to zero starts the application PhoneTorch;
===> The fourth is empty shutter sound (can be discreet shooting and movie recording);
===> Vibrate on by default in the General and Silent profile;
===> Added a new tab in Internet download mirrors for basic applications, and the best parties;
===> Save up to 250 text messages sent / multimedia;
===> Removed a lot of system files with syntax, which are redundant (no start);
===> Added flash screensaver with NSeries platform;
===> Added suffixes for your web browser: uk, us;
===> Compatible with Nokia headset WH-600/700 (Volume keys and receive calls);
===> Off Initial Setup Wizard (possible firing of your phone);
===> Connection Mode 'Mass storage' turned into a 'Pendrive'.
You can improve CPU performance by using application named TweakS and downloading specific plugins you can adjust many other things.
When set to mid-single-processor performance for battery tough process to me almost 7 days - on the Orange network (2G), up to 30 text messages a day, for hours of music playback, browsing Facebook-and up to 10 min and outgoing calls (total 1 hour.: 26min.), incoming (22min.) - all for 7 days, after which time the phone went into power save mode. I would add that my Nokia E52 is virtually a new product.

For modification not devote any third parties except PhoneTorch applications so installing personalize the software to your liking.

In standby mode, 'Active' third shortcut icon is empty (by removing the Ovi Store), but it's no problem to set it on your application or install Ovi Store from the web browser.

After uploading modification Hard Reset recommend execution by entering the telephone keypad code * # 7370 #. Remember to remove the memory card when you do this unless you do not care about the data that will be completely removed. If you have not made Format memory card must be removed from the directory like: sys, system, private, resource, data.
===> Installing Nokia Phoenix Service Suite and run;
===> Turn off your phone and remove the battery;
===> Connections section we check whether it is set to "NO CONNECTION" (if you do not choose to be);
===> From the menu bar, select File> Open Product;
===> Type filter section, type RM-469 and look for the list (if you will), and confirm;
===> From the menu bar, select Flashing> Firmware Update;
===> Select Dead phone USB flashing and then click the little button [...];
===> Choose from the list of software EURO3 Black Al and then confirm;
===> At the bottom of the window, click on Options and uncheck the files written in red font, to be only Image and Content, and confirm;
===> Click on Refubrish;
===> Click on OK and connect the USB cable to the phone and then put the battery. Now just wait for the completion of the flashing.
NOTE:
It happens sometimes, so that the Phoenix returns an error about the file dump (Minidump) should not be accepted until the flashing process (if it goes in the background) since its approval immediately off applications. It can also happen to be the case, that the first time you insert the battery into the phone (when you start flashing) the program will not start and your phone will BEEP - then reinsert the battery to start the procedure for loading the program.